Funding your online casino account with an e-Wallet service is one of the safest options available. We look at how Web wallets work, what kind of security measures are in place and the best e-Wallets to use when gambling at regulated online casinos.
What is an e-Wallet?
An e-Wallet (sometimes called a Web wallet or digital wallet) is an online payment system that's often favoured by reputable casinos. It's an Internet based service that allows you to make financial transactions without having to reveal any of your private banking details to the casino vendor. Think of it as a virtual extension of your real life wallet except for that instead of handing over physical cash, the funds are stored electronically in the one safe place for whenever you need to make an online payment.
How do e-Wallets work?
The way e-Wallets work is that you create an account with your chosen web wallet provider (we've detailed the best ones below) which you then load funds into using a range of secure payment methods like credit card, debit card or direct bank transfer. Your e-Wallet account then acts like a virtual wallet, securely holding your money until you're ready to spend it online.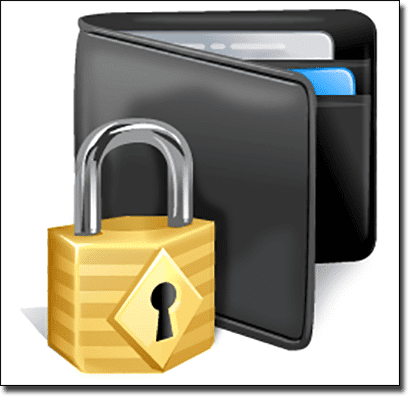 When making a deposit at a regulated casino, you simply select your e-Wallet, enter your user name and passwords and the amount of money you want to deposit and the funds are transferred direct from your e-Wallet straight into your casino account. There's no need to share your financial details with anyone other than your web wallet provider, making this a very safe deposit option
Some web wallet services like POLi and Citadel Direct simply redirect the casino to your regular online banking interface, which you then sign into just as you would if you were using net banking to transfer funds, pay bills, etc. All transactions are processed through the e-Wallet provider, so the casino never sees your bank account login details or passwords.
What Web wallets are available at regulated casinos?
Given the popularity of e-Wallets for online gambling, there are several service providers to choose from. The most reputable e-Wallets offered by our recommended regulated casinos include:
Along with web wallets you'll also find credit card, debit card, direct wire transfer and e-Vouchers as popular online casino deposit methods.
How do e-Wallets keep me safe?
The beauty of using a web wallet is that they ultimately provide you with double the protection. The reputable web wallets like the ones mentioned above all use the latest in digital SSL (secure socket layer) security encryption, the same high level of security used by regulated casinos, so not only is your deposit protected by the casino vendor, but your e-Wallet details are also protected by the web wallet provider.
Trusted web wallets like Neteller, Skrill, POLi, Citadel and ecoPayz use high levels of anti-theft security and fraud prevention methods to ensure that your funds are safe and protected 24/7. On the rare and unlikely off-chance that your e-Wallet details were intercepted by a hacker, these anti-fraud measures mean that web wallet providers won't hold you liable for any unauthorised purchases that were made from your account.
Web wallets that are authorised by the UK Financial Conduct Authority (FCA) like Neteller and Skrill hold all of your money in trust accounts, which means that no matter what happens to the company your money will always be available when you need it.
E-Wallets like POLi and Citadel that allow you to transfer funds directly from your own bank account into your casino bankroll work in conjunction some of the world's leading banks and financial institutions, giving you the benefit of knowing your transactions will be protected by some of the most stringent financial security measures on the planet.
Another benefit of these services is that they don't store any of your net bank login user names or passwords, so there's no chance of this information being intercepted by any deviant attempting to search through online records.
Safety tips when using e-Wallets
The e-Wallet services we've discussed will protect you at all times, but there are also some tips you can personally employ to make sure your financial details are always kept as safe as possible:
Upgrade your software – always keep your computer, smartphone and tablet up to date with the latest software and web browsers to ensure you don't miss out on any vital security updates.
Avoid public computers – if you're using a public computer at a library, airport, Internet café, etc avoid using your web wallet account as you can never be 100% sure if your details are being kept safe by the computer owner.
Never share your passwords – this is a common sense tip that cannot be emphasises enough – don't ever give your login details or passwords to another person and if you write down your e-Wallet login details make sure they're kept safe away from prying eyes.
Keep an eye on your transaction history – another benefit of using a web wallet is that a detailed record of all money coming in and out of your account is available. It's recommended you review your transaction history regularly to ensure there's no suspicious activity on your account.
Now that you're armed with the basic knowledge about how e-Wallets work, why not try this safe service out at one of our recommended regulated casinos? You'll find a range of web wallet available to make deposits at such safe casinos as Royal Vegas Casino, Slots Million, Jackpot City Casino, 32Red, Guts and G'day Casino.