Neteller is one of the most popular payment methods by online casino players due to the level of ease, security, and accessibility that the e-Wallet offers. We take a look at the web wallet and why it is so popular, and perhaps you will join the many who make a deposit and withdrawal every week with the payment method.
What is Neteller?
Neteller is one of the most secure e-Wallets (which is an online storage space for funds) available online.
It allows users to link a personal payment method, such as Visa or MasterCard credit or debit card, prepaid methods, bank transfer, and even Bitcoin, and then deposit to the online casino via a simple Account ID and Secure Code (password).
It is a great alternative to those who cannot use Paypal to fund their Internet casino account or for those who don't want to enter the credit or debit card information directly into the online casino.
However, some players in excluded countries aren't able to use the service, for example US players cannot due to Neteller withdrawing from the market thanks to the strict jurisdictional rules imposed for online gambling.
History of Neteller
Neteller was established in 1999 by Optimal Payments and aimed their focus at enabling secure gambling transactions in 2000. They have remained in the iGaming market ever since, with 95% of their revenue accrued thanks to gambling transfers.
Originally, the majority of users were US players but in 2007 Neteller exited the US market due to their legislation making deposits at online casinos very difficult for these players. Additionally, they had initially set up shop in Canada, but due to their online gambling focus they relocated to the advanced gaming jurisdiction, Isle of Man.
Participating Neteller countries
Neteller offers its services to over 200 participating countries, however there are some restricted countries that cannot use the service at all or the services are limited. These include;
Banned countries
Burma (Myanmar)
Liberia
Cote d'Ivoire (Ivory Coast)
North Korea
Democratic Republic of the Congo
Somalia
Eritrea
Sudan
Republic of Guinea
Syria
Iran
Zimbabwe
Iraq
Limited service countries
Canada
Hong Kong
Macao
Isareal
Singapore
Turkey
Neteller services
The Neteller online e-Wallet allows you to store, add, transfer, and withdraw funds to and from your account. You also get an array of features when you register for an account including:
Money Transfer – You can send money quickly, easily, and safely with a Neteller account, including to an online casino offering a great alternative to other payment methods that may not be accepted by the online casino.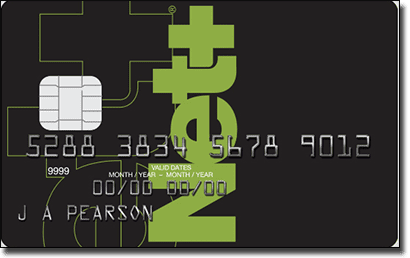 Net+ Cards – You can sign up for a Net+ Card where you are given a physical card to use at millions of ATMs around the world to withdraw cash. You can also get a Net+ virtual card which can only be used online and you can't withdraw. Both of these have a PIN for extra security.
It is important to note that you can't withdraw your winnings directly to these cards but you can withdraw them to your Neteller account and then load your card with these funds and head to an ATM to withdraw, if you don't have a credit or debit card linked to your Neteller account that you can transfer to.
Neteller security and fees
Neteller is incredibly secure and implements the latest data encryption technology to ensure all transactions are secure. It is important to keep your password or Secure Code in a safe place so no one can get access to your account.
Additionally, play at the online casinos we recommend to ensure that when you enter you account details to make a transaction, they are protected (these casinos have third party regulation to ensure all player's details are secure).
There aren't any monthly fees associated with having a Neteller account, or any involved for signing up for a Net+ Card (there is a shipping fee of $14.99 for the physical cards, however), but there can be fees incurred for funding your Neteller account. For example, if you fund your account with Visa credit or debit you will incur a fee of 1.9%, however if you opt to fund your Neteller account with POLi you won't be charged anything.
Benefits of a Neteller account
If you play at an online casino that only offers one currency, such as Euros, you can use the calculator Neteller offers to convert the currencies and see how much you will be charged.
Depositing is quick and easy and all you have to do is enter the Account ID and Secure Code to complete the transaction and it will be processed immediately provided you have the funds.
Many Internet casinos offer bonuses for using Neteller as the payment method, such as a 10% bonus of up to 100 casino credits at Royal Vegas.