If you head to the Ukash website you may notice you are redirected to the Paysafecard website. This isn't a hack; Ukash was purchased by Paysafecard in 2015, meaning the entire service has merged into one, under the latter brandname.
Ukash/Paysafecard is still one of the safest depositing methods, with the process remaining quite the same. What's more is some services provided by Ukash are actually still available.
Ukash becomes Paysafecard
Ukash was originally founded in 2005 and saw users to buying prepaid vouchers in order to make secure payments online. In 2014 the Skrill Group, which owns both the Skrill e-Wallet and Paysafecard, acquired Ukash and merged the voucher under its own brand. This meant users with a Ukash voucher had until October 31, 2015, to use any remaining credit.
However, the Ukash Travel Money Prepaid MasterCard, which was launched in 2014, are still available to be used as normal and can be used anywhere that accepts MasterCard.
How to use the Ukash/Paysafecard service
If you were a regular user of Ukash and now want to use Paysafecard, or you are looking for information on how to use the service, we have all the details here.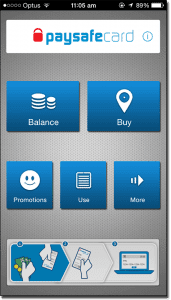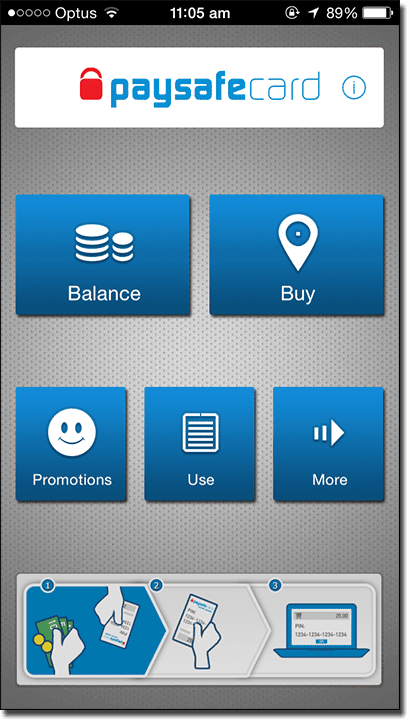 The Paysafecard service works just like Ukash in that you buy a prepaid voucher for either €5, €10, €25, €50, €100 or $AUD10, $AUD20, $AUD50 or $AUD100 at either a local outlet or online (US players can't purchase online however). These amounts are loaded onto the voucher, which has a 16 digit pin that you then enter into participating online casinos in order to make a deposit.
You don't have to deposit the full amount that is on the voucher, rather you can re-use the voucher again with any remaining balance. You can check to see if you have any remaining funds on the voucher at any time simply by logging onto the Paysafecard's website or the app, using the 16 digit PIN.
Additionally, there aren't any fees included, but if there is still a remaining balance on that voucher after 365 days you will be charged a fee.
Eligible regulated Paysafecard casinos
Now that you know how Paysafecard works you need to know which regulated casinos offer the service. The following verified online casinos offer the payment method:
www.RoyalVegasCasino.com
www.GdayCasino.com
www.32Red.com
www.Guts.com
Follow our links to any one of these secure sites to deposit with Paysafecard.
Use Paysafecard on your smartphone or tablet
If you are a mobile player, Paysafecard offers an app to download, just as the Skrill e-Wallet does.
Here, you can locate your nearest Paysafecard outlet to buy a voucher, or you can check your balance, and even take advantage of any promotions the service may be offering.
How to deposit with Paysafecard
We detail how to make a secure deposit at the aforementioned online casinos via our general step-by-step guide.
Once you have signed up and logged into one of the regulated sites listed above head to the cashier page
Enter the amount you wish to deposit next to the Paysafecard logo
You will then be taken to the Paysafecard interface where you can enter the 16 digit PIN (if you have more than one voucher click on 'Enter additional PINS'
Read the terms and conditions and check the box to indicate you agree with them and once you have confirmed the transaction the funds will appear in your account, provided everything was correctly entered.
Other Paysafecard services
There are a few other services you can take advantage of when opting to pay with Paysafecard.
YUNA card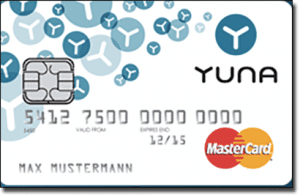 Just like Ukash's prepaid MasterCard, Paysafecard also have a prepaid MasterCard, called the YUNA card. This is a physical card that you can use at land-based venues or at online casinos that do accept MasterCard but don't accept Paysafecard. Simply fund your YUNA account with the Paysafecard voucher and then use the YUNA card like a debit card filling in the number, expiry date, and three digit code on the back.
Currency converter
Since Paysafecard is a worldwide service, you may use a different currency to what is available in terms of purchasing the voucher. If this is the case you can use their currency convertor found on their website to learn how much it will cost you in terms of the conversion rate.
Is Paysafecard secure?
If you used Ukash you know it was a secure method, and Paysafecard is just as secure. This service allows you to be anonymous and since there is a limited amount available on the voucher even if someone does steal it, or you lose it, they won't get access to much money.
We still recommend playing at the sites we've listed above as they are regulated and no one wants to lose any amount of money, which could happen if you play at unregulated Internet casinos.